Nestled in the heart of Northern Michigan, Atlanta is more than just a charming small town; it's a hub of cultural richness and enthusiasm, bustling with a diverse range of annual events that beautifully highlight its community spirit and cultural heritage. Each year, local residents and tourists alike mark their calendars eagerly for the splendid array of festivals, sports events, and artistic happenings that proudly demonstrate the very best of Atlanta's local talent, creativity, and unity. From the thrilling Elk Festival and the much-anticipated high school sports events to mesmerizing artistic fairs, there is always something to look forward to in Atlanta. This article aims to enlighten you about the annual events that make Atlanta, Michigan, an enchanting place to visit and a wonderful place to live.
Famous Festivals in Atlanta
Atlanta Elk Festival
One of the most popular annual events in Atlanta, Michigan, is the Atlanta Elk Festival. This unique event pays tribute to the robust elk population in the region, celebrating its importance to local ecology and economy. Every September, locals and tourists alike come together to appreciate the beauty of these creatures. During the festival, attendees have the opportunity to participate in elk viewing tours, a tradition that has been happening yearly since 1989. There are also a variety of fun activities like parades, arts and crafts shows, and much more, making it a family-friendly affair with something for everyone.
Michigan Elk Festival
Despite its name, the Michigan Elk Festival is not merely about the elks; it explores the region's diverse wildlife. Held annually in Atlanta, this festival includes various events such as car shows, fishing contests, and photography contests. However, the most awaited event at the Michigan Elk Festival is their guided Elk viewing tours. The date of this festival varies every year, but it usually takes place during the summer months, making it a perfect outdoor event for families.
Chamber of Commerce Events
Aside from the elk festivals, the Atlanta Area Chamber of Commerce spearheads other annual events. These include the Winterfest, typically held in February, which encourages attendees to enjoy winter sports such as snowmobiling and ice fishing. There's also the Summerfest celebrated in June, featuring a car show, fireworks display, and an assortment of food stalls catering to every taste and preference. The aim of these events is not only to entertain residents but also to draw in tourists and promote local businesses.
Historical Significance of Atlanta's Festivals
Most of these events have deep roots in the history and culture of Atlanta, Michigan. The elk festivals, for instance, underscore the integral role that wildlife plays in the region. Elk once faced near-extinction, and these festivals are a testament to conservation efforts that helped revive the population. Meanwhile, the Chamber of Commerce events highlight the importance of community involvement, bringing people together to celebrate the distinct seasons Michigan experiences.
Celebrating Community Spirit at Atlanta's Annual Festivals
Atlanta, Michigan's annual festivals offer a unique blend of community engagement and appreciation for the local environment. These events intertwine the town's wildlife, natural beauty, and local businesses, creating a tapestry that is as rich and diverse as the community itself. The inclusive range of activities and warm community spirit make these annual events of Atlanta a must-see, attracting tourists and locals alike every year.
Sports Events in Atlanta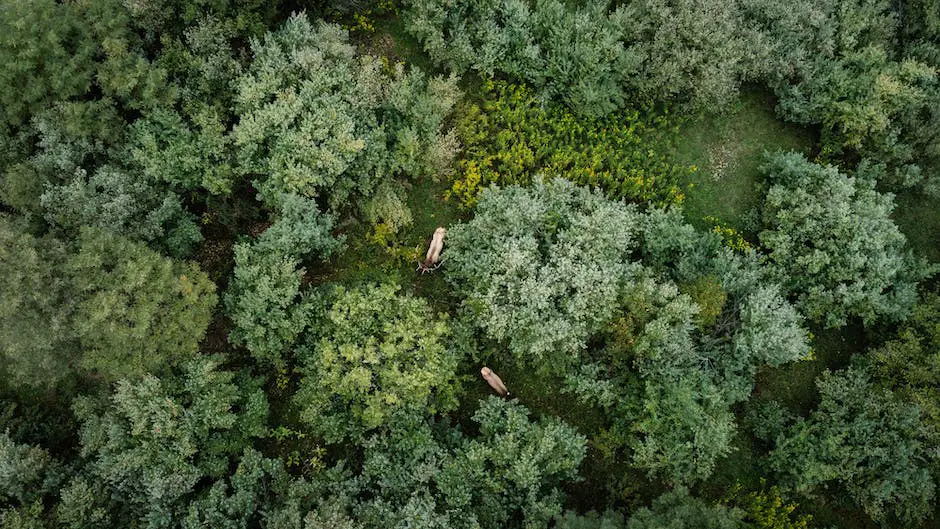 Fostering Competitiveness and Unity at Atlanta High School Sports
Atlanta, Michigan holds high regard for its high school sports, hosting a variety of events every year. Atlanta Community Schools, the leading organizer of these sports events, showcases a wide range of sports such as baseball, basketball, football, softball, and volleyball. The vigorous training programs and thrilling matches become seasonal highlights for both the students and the community, often leading to local and regional tournaments.
Each sports calendar in Atlanta is highlighted by the much-awaited Homecoming basketball games in late November. It is during this period that the town buzzes with excitement as alumni, locals, and visitors unite in a celebration of sportsmanship and hometown pride.
Annual Atlanta Eagles Baseball Game
Come summer, the Atlanta Eagles host their annual baseball game. Traditionally held at the Harold Matthews Athletic Complex, this event features high school students showcasing their skills in a competitive atmosphere. The Atlanta Eagles Baseball game typically takes place in late May or early June. This game is a staple in the local community, drawing in large crowds that epitomize the Atlanta baseball spirit.
The community also organizes a ceremonial first pitch to an influential community member or a high-performing student-athlete, making it an event rich in tradition and community values.
4th July Firecracker Softball Tournament
Every year on the 4th of July, Atlanta, Michigan plays host to the widely popular Firecracker Softball Tournament. This event takes place at the local softball park and is a vibrant mix of professional level competitive play, family-friendly entertainment, and community bonding.
Teams from across Northern Michigan and beyond participate, creating a high-stakes, competitive environment that is a highlight in the region's softball calendar. Alongside the tournament, there are kid-friendly activities, food stalls, and a fireworks display, adding to the festive atmosphere that embodies the spirit of Atlanta.
Annual Ice Fishing Tournament
Every winter, the small town of Atlanta, Michigan, comes alive with the excitement of the Annual Ice Fishing Tournament on Avery Lake. Held typically in February, this event is a perfect fusion of competition and friendship, all set against the serene, icy backdrop of Avery Lake.
While serving as a medium for the locals to indulge in their winter tradition, the event is also a magnet for outdoor enthusiasts from across the state. With prize categories such as the largest fish caught and the most fish caught, the competition injects a dose of thrill into the frosty winter air, welcoming participants of all ages.
The Annual Ice Fishing Tournament is an embodiment of Atlanta's sportsmanship coupled with its commitment to pursuing outdoor activities, even during its crisp winters.
Cultural and Artistic Events in Atlanta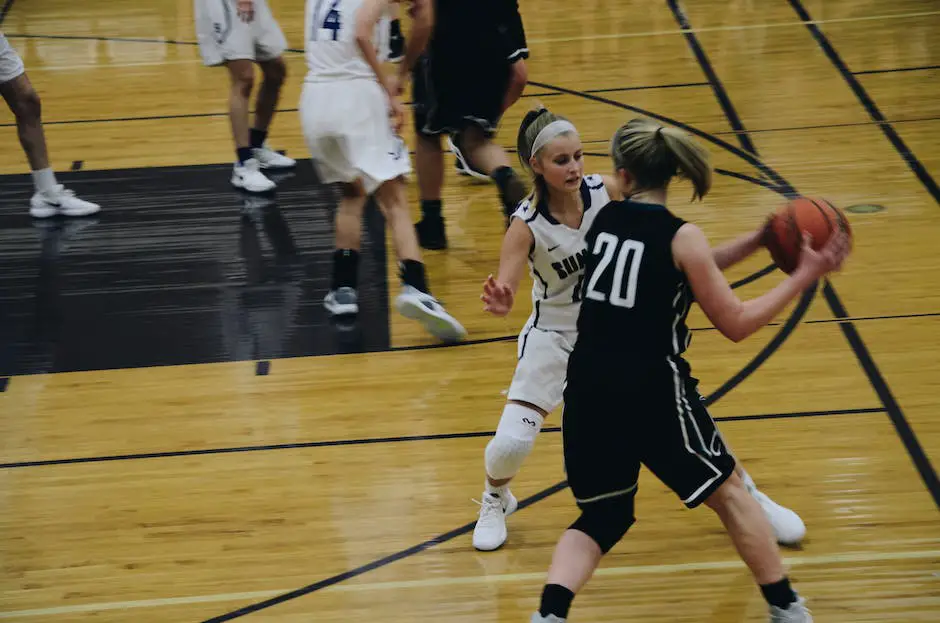 Elk Festival
Come September, Atlanta pays ode to its largest elk herd with the Annual Elk Festival, an endearing tradition for more than three decades. At the heart of this celebration is an array of arts and crafts exhibitions, a vibrant showcase of the local artistry and craftsmanship.
The festival swings into high gear with a carnival-like ambience featuring a lively parade, euphoric live music performances, exhilarating carnival rides, and an awe-inspiring light show. Drawing a considerable crowd each year, the event not only provides a jolt of energy to the town's social life but also contributes significantly to its economy by amplifying local businesses.
Elk Pole Contest
An important and unique part of the Elk Festival is the Elk Pole Contest. Hunters from both near and far participate in measuring the elk they have harvested throughout the year. The contest has significant cultural value as it highlights the importance of sustainable hunting and conservation efforts within the community. It is an intertwined practice of local heritage and respect for nature.
Music on the Mountain
Music on the Mountain is an annual music festival held during the summer months in Atlanta, Michigan. The festival offers a vibrant mix of musical genres, from country and bluegrass to rock and folk. This event displays a variety of local and regional musicians. Music on the Mountain is a significant contribution to the region's cultural landscape and provides a platform for upcoming talents to showcase their capabilities while supporting the local music industry. The festival also features artist workshops, and its proceeds go directly toward local community development.
Art in the Park
Art in the Park, organized every July, is a celebration of visual arts. The event features local and visiting artists, transforming a segment of the town into an outdoor art gallery. Art genres range from painting and sculpture to pottery and photography, offering attendees a diverse artistic experience. Simultaneously, creative workshops are held, inspiring participants to embrace and understand art from different perspectives. The event encourages local artists, contributing to the artistic vibrancy of Atlanta, Michigan.
Atlanta Quilt Show
The Atlanta Quilt Show has been an annual tradition of Atlanta, MI for over a decade. The event, held in August, showcases extraordinary craftsmanship, narrates stories through quilt patterns and highlights this traditional art form. This quilt show provides a significant platform for local quilters and artisans to exhibit and sell their work and thus boosts the local art scene.
Night Sky Events
Atlanta, Michigan, is also renowned for its 'Night Sky Events'. These gatherings, held throughout the year, incorporate a blend of science and art. Participants gather under the starlit sky to admire and learn about various celestial bodies, often accompanied by thematic music and poetry performances. It's a unique event that merges art, culture, and science, attracting both locals and tourists.
These annual events demonstrate the diverse cultural and artistic heart of Atlanta, Michigan. They not only foster local talents and traditions but also drive tourism, contributing significantly to the local economy.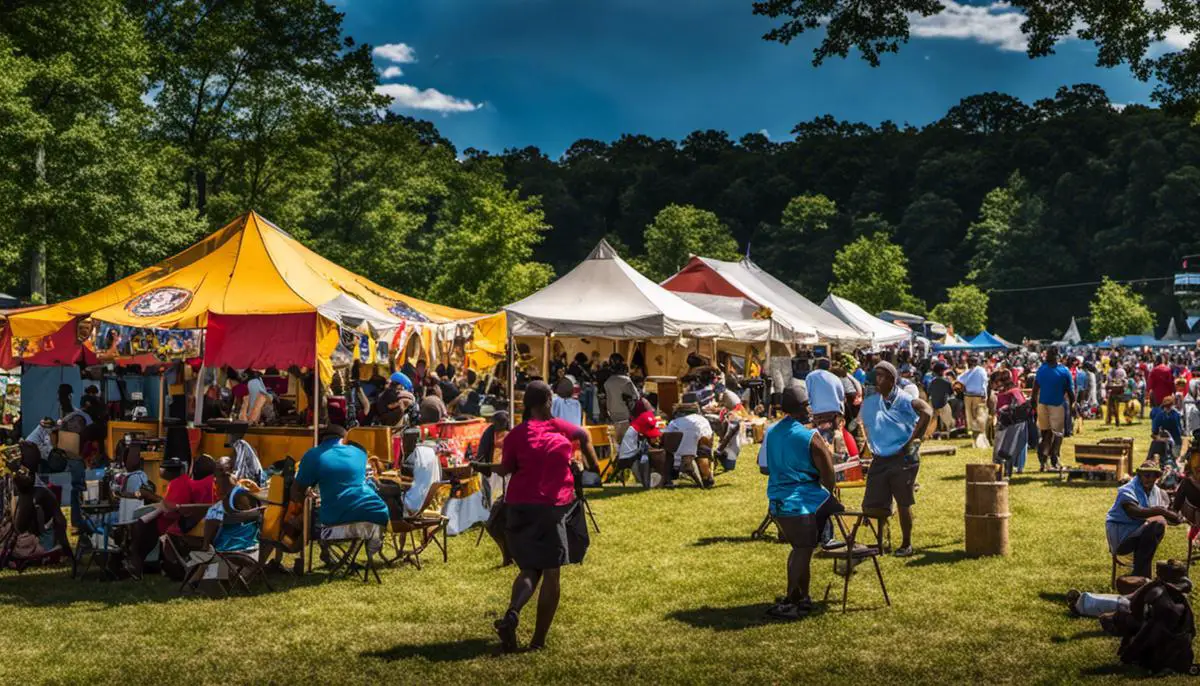 Final Thoughts About Events in Atlanta Michigan
Ultimately, Atlanta, Michigan, is a vibrant and dynamic community wherein the power of unity, the spirit of creativity, and the love for celebration shine brightly through its annual events. Whether you are drawn to the adrenaline rush of local sports, captivated by the vibrancy of the town's famous festivals, or deeply touched by the artistic prowess displayed at cultural events, Atlanta has something for everyone. The annual events not only allow an inside look at the town's rich culture and traditions but also foster a sense of community that is unique to Atlanta. So, if you ever find yourself venturing to this charming corner of Michigan, ensure to indulge in the warmth and charm of Atlanta's annual events that make it truly special.
Related Reading
3 Top-Rated Restaurants in Atlanta Michigan