Truckers don't always have the time to review their stops in any given state. For this article, I point out eight noteworthy Truck Stops in Michigan located among the most traveled routes in the state. I cannot account for every truck stop but must hold up to a good standard. These stops are individual stores and have their addresses pointed out. For more information on those truck stops, look at their website or call their number. The ratings are based on reviews in social media and mobile apps. Without further Ado, here are some of the top Truck Stops in Michigan, rated low to high.
Sawyer Michigan – TA Travel Center
6100 Sawyer Rd, Sawyer, MI 49125
Rating 2.3
Free Spots: 155
This is the most southwest truck stop in Michigan. Only a few miles to Illinois. This Truckstop has everything you need to wind down after being on the road. BP gas and diesel. TA Travel Center is like its own mall with multiple fast-food restaurants like Burger King, Taco Bell Express, Pizza Hut express, and Popeyes. They also have a Country Pride restaurant that does breakfast and American meals. A Verizon store and a convenience store with basically anything you can think of. Local and out-of-state produce and products. Souvenirs and trinkets galore. They have utilities like a laundry room, showers, and a comfortable driver's lounge. Truck service, parking, and lodging. There are over 1.7K reviews on this stop, and are mostly highly rated. If you are heading in or out of Michigan's southwest side, make this a stop.
Ann Arbor, Michigan – Pilot Travel Center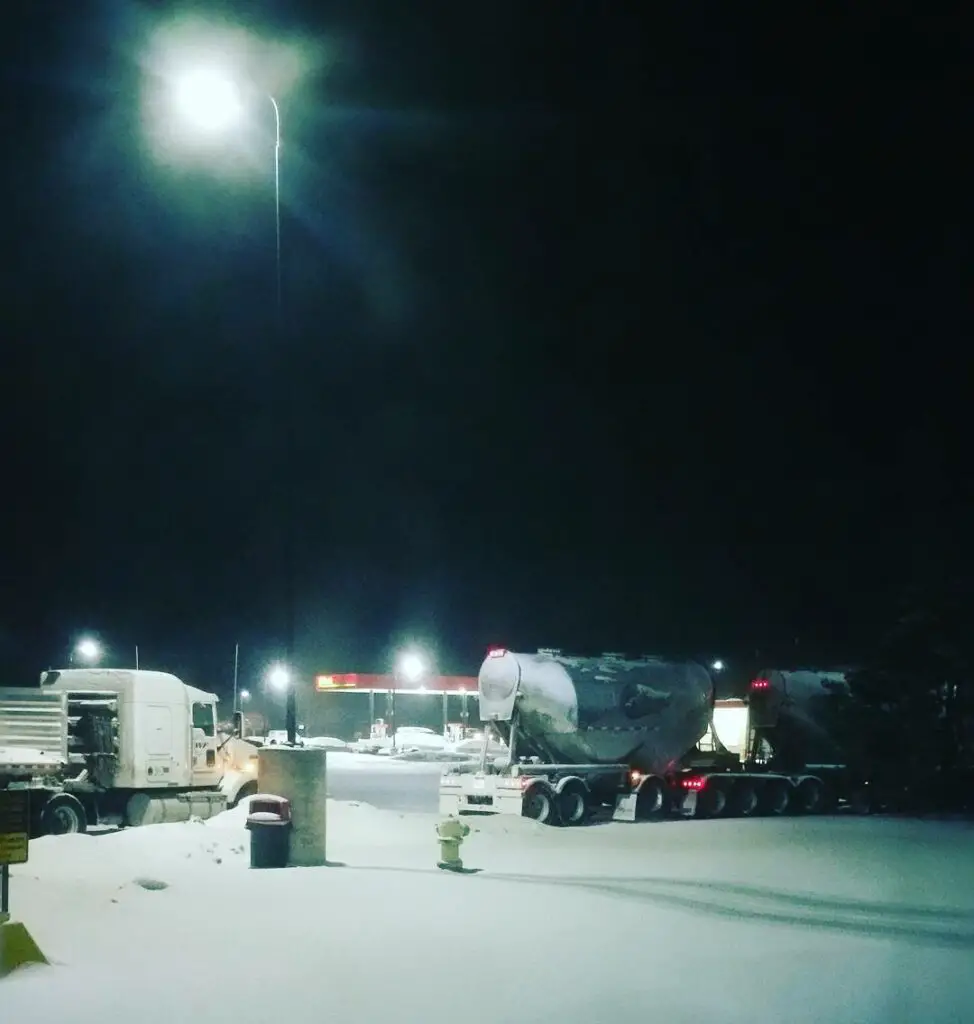 195 Baker Rd, Dexter, MI 48130
Rating 2.6
Free Spots: 66 Paid Spots: 14
Located just west of Ann Arbor, this stop has what you need to relax and refuel. They have WIFI, overnight parking, and showers. Their convenience store has all the necessities. Hot coffee, prepackaged meals, and all other things snacks and products you'd find at a gas station. There is an Arby's, Subway, and their own Pilot Truck Stop Cafe for their fresh hot food. If your path goes through Ann Arbor and you need a place to relax and unwind, check out the Pilot Travel Center.
Milan, Michigan – Love's Travel Stop
14137 Plank Rd, Milan, MI 48160
Rating: 3.5
Free Spots: 93
Love's Travel Stops are known for quality, and this stop is no different. They have all the necessities. Showers, laundry room, and wide selections of drinks, foods, and other gifts. They have a lot of novelties and souvenirs of all types. All the facilities are new and well kept. The convenience selection is very large with many different types of products. They have a Hardee's inside, and they have a large selection of hot foods in the store. Check out this Love's Travel Stop if you ever pass through south Ann Arbor. 
Battle Creek, Michigan – Arlene's Truck Stop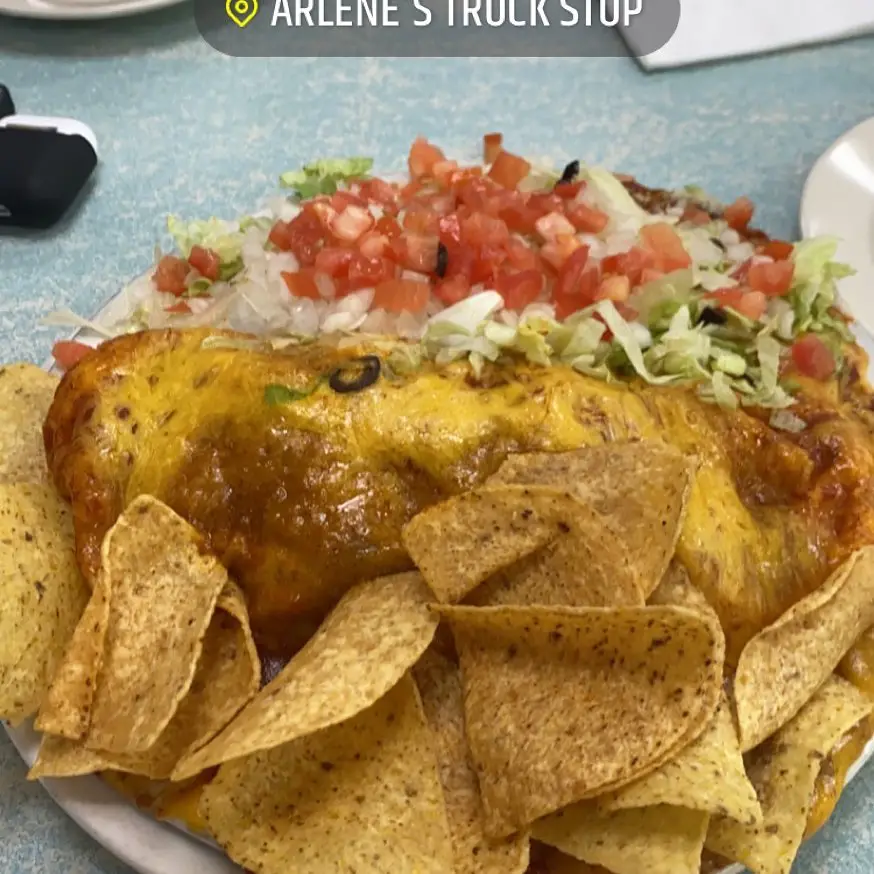 I-94 Ex 92 (Hwy 37), 4647 Columbia Ave W, Battle Creek, MI 49015
Rating: 3.7
Free Spots 25
Arlene's Truck Stop is the last of a vanishing kind of American eateries. This "Great Little Truck Stop" thing to run a restaurant in the style of a mom-and-pop shop. Serving substantial amounts of home-cooked meals at reasonable pricing. At Arlene's, you'll never go hungry. Breakfast is available 24 hours a day. Cornbread, Chili, Reubens, Omelets, Pancakes, Violator Breakfast, Wet burritos, Real mashed potatoes, and fresh patty steak burgers are some of their most popular items. They'll put gravy on just about everything!
Grayling, Michigan – Charlie's Country Corner
5800 Nelson A Miles Pkwy, Grayling, MI 49738
Rating 4.3
Free Spots: 80
Found south of Grayling and north of Higgins lake. Pretty much the only Truck Stop in the upper mitt of Michigan. Not only does it have its own coffee and pizza cafe inside, but this stop is very country and has beautiful taxidermy all inside the store. Perfect for fans of anything country. The rustic and natural style of the place is very interesting.  They also have showers and overnight parking. In the plaza is an Arby's and a Texas BBQ stall.  So if you are ever going up to the upper peninsula or coming from there, give this stop a checkout.
St Ignace Truck Stop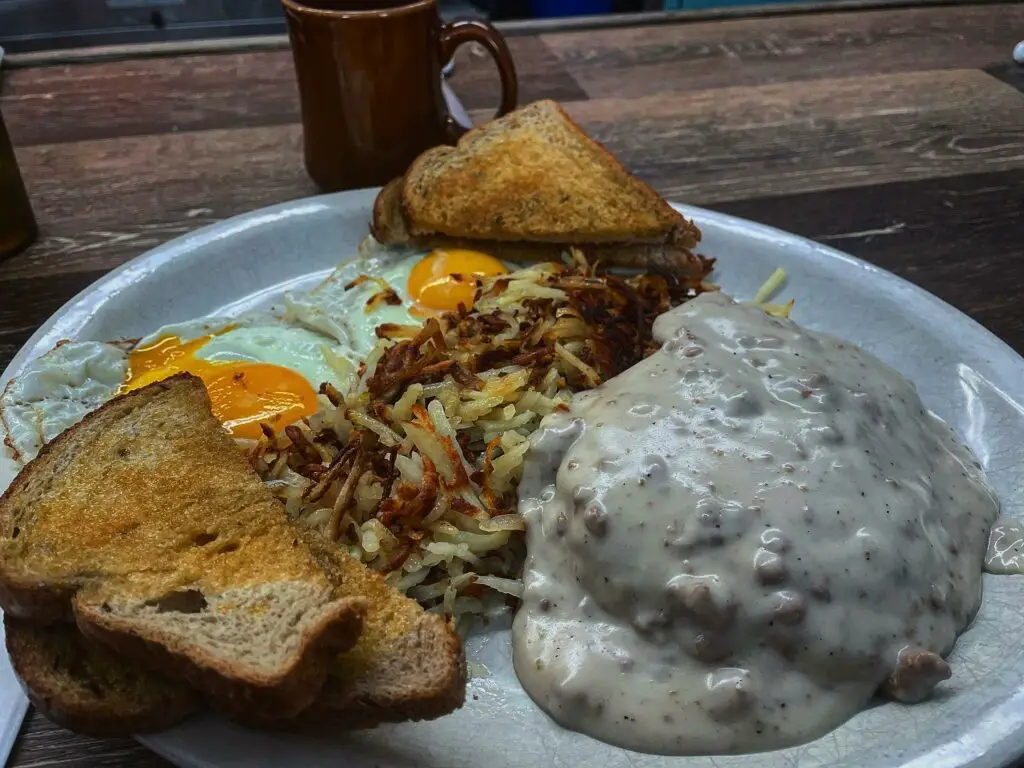 917 US-2 W, St Ignace, MI 49781
Rating: 4.7
Free Spots: 20
At Ignace Truck Stop is right across the Mackinac Bridge in Michigan's Upper Peninsula.
This truck stop is very welcoming and is full of antiques and pieces of History to absorb and appreciate. They have a local restaurant that serves American classics and breakfast. The most iconic landmark is the old locomotive out front of the truck stop. The convenience store selection is good and has all the necessities. It is the best truck stop in the upper peninsula as it's the first glimpse of the UP for many. 
Marlette, Michigan – Scotts Quick Stop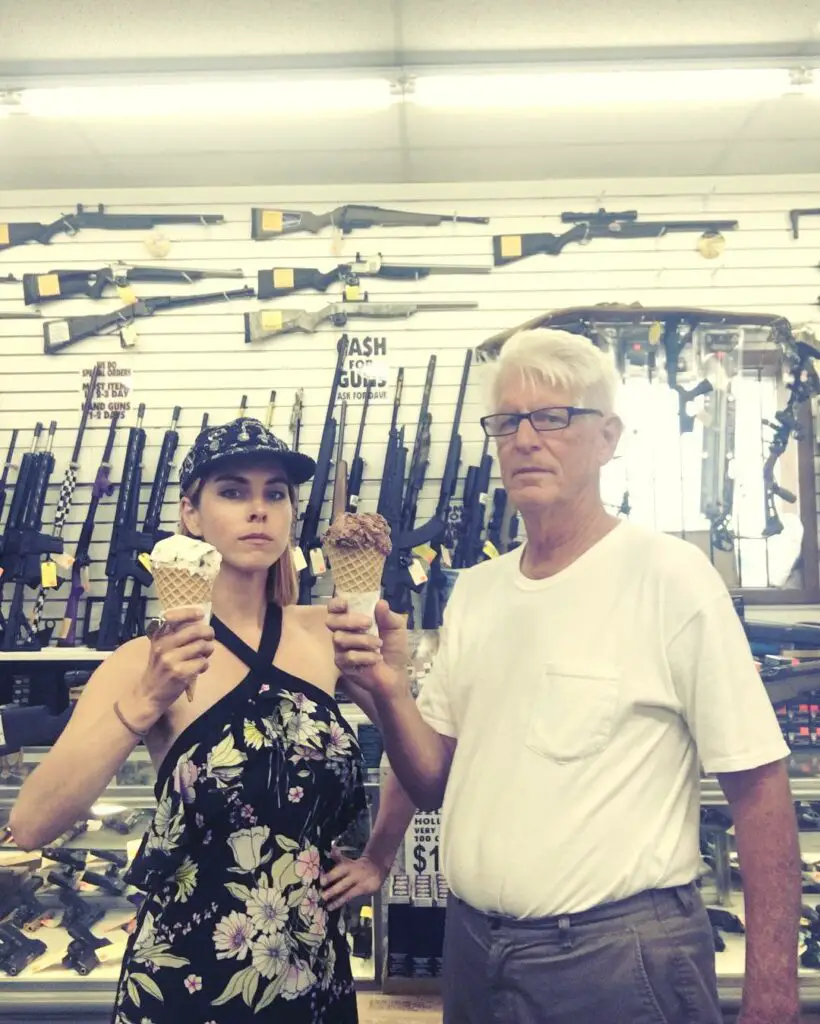 M53 and M46, 5 N. Van Dyke Rd, Marlette, MI 48453
Rating 4.8
Free Spots: 10
This is a well-known fuel stop for farmers and truckers coming in and out of the Upper Thumb. It's the last true truck stop north of Marlette. This Deli Family-owned convenience store/truck stop. Scotts has the best BIG scoop ice cream cones! Extensive hunting and gun section and the best buck pole around. Ten truck parking spaces – 2 showers – Deli
Marshall Michigan – The 115 Truck Stop
14547 22 1/2 Mile Road, Marshall, MI 49068
Rating: 4.8
Free Spots: 60
Considered by many professional drivers the best truck stop between Chicago and Detroit. Known for great food too. CITGO or Sunoco gasoline is available at respective sites. They endeavor to give clients a positive experience. Their venues offer immaculate restrooms and helpful team members. They provide premium coffee from the "Java Peak" brand and Big Chill Zone fountain drinks.
Final Thoughts on Truck Stops in Michigan
The five listed above are not a complete list, but I hope they help answer the question of where a Truck Driver can stop for a good cup of coffee or a better meal while they drive through Michigan. Please let us know in the comment section below if you have any recommendations that we did not list here. We will be happy to add them to our review of the truck stops in Michigan to make them more complete and helpful to other drivers.